The resort town of Pattaya lies about one hundred miles south of the legendary Thai capitol of Bangkok. Combining a sumptuous and appealing mix of beaches, bars, booze, and girls, many expatriates from Europe, Australia, New Zealand, and the United States have made Pattaya their second home. Pensioners in particular enjoy the easy and affordable living in Pattaya, soaking up the sun during the day and suds late into the night.
Pattaya first gained its resort town reputation with American troops during the Vietnam War. Soldiers spent their rest and relaxation time in Pattaya, and the place has grown exponentially since. In recent decades, Pattaya has tried hard to shake off its "adult playground" label in favor of more family friendly fare. While beaching and go-go bars are still a huge attraction, Pattaya has succeeded in bringing in more wholesome forms of entertainment.
Former booze bags can trade in their tallboys for a set of clubs, with over 20 golf courses within an hour's drive. Animal lovers can visit the Sriracha Tiger Zoo and its world famous population of crocodiles and tigers. The Nong Nooch Tropical Botanical Garden is located just a short drive away and will awe any horticulture lover. World class fishing, boating, and shopping are all readily available and more affordable than other traditional American snowbird enclaves like the Caribbean, Florida, Mexico, or Hawaii.
Many expatriates will find Pattaya's beachfront property to be a bargain. Land ownership is strictly limited to Thai citizens, restricting expats to renting or holding title to a condominium. There are many Thai real estate agencies with an online presence that specialize in helping expatriates purchase property in Thailand. Check out http://www.real-estate-thailand.com to begin your search, keeping in mind that $1 buys around 32 baht at the latest exchange rates.
While Pattaya has settled down over the past decades, the go-go bars and girls of the Walking Street are still as lively as ever. Although beer and food can be amazingly cheap, be sure to pay on an "as received" basis in order to avoid any misunderstandings later in the evening. In general, crime is low in Pattaya and people are not out to fleece visitors, although misunderstandings are common thanks to the language barrier.
Pattaya is known for lots of things, but the Walking Street may be the city's most famous attraction. The Walking Street gets its name because of its "walking only" designation in the evenings. This is where the party is, with all kinds of restaurants, bars, clubs, and assorted entertainment lasting late into the night.
According to the State Department, health care in Thailand is "generally adequate" and "good facilities exist for routine, long-term, and emergency health care" in Bangkok. While Bangkok is Thailand's undisputed destination for medical tourism, Pattaya has a growing reputation for affordable quality medical care. Hospitals in Pattya include Bangkok Pattaya Hospital, Pattaya International Hospital, Banglamung Hospital, and Pattaya Memorial Hospital.
According to the United States State Department, "citizen tourists staying for fewer than 30 days do not require a visa but must possess a passport that has at least six months validity remaining and may be asked to show an onward/return ticket." The State Department briefly issued a travel warning to US citizens visiting Thailand during the Red Shirt protests of 2010, but that warning was cancelled as safety and security improved. Before your trip, be sure to check for the latest updates at http://travel.state.gov/.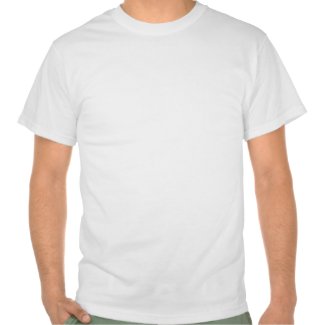 GOOD GUYS GO TO HEAVEN, BAD GUYS GO TO PATTAYA TEES
by
Fiedler_Mundt
Look at more Pattaya T-Shirts at
zazzle