With the stock market in a seemingly perennial funk, many investors are turning to fixed income for a reliable stream of cash. The problem is, CD rates are dire and money market funds are yielding at close to nothing. What's an income investor to do? Here are three passively managed bond fund ETFs that provide a decent yield.
SPDR Barclays Capital High Yield Bond (JNK)
The cheeky ticker symbol says it all: This fund invests in junk bonds, otherwise known as high yield corporate bonds. While junk bonds have an erratic and fly-by-night reputation, investing in a bond fund offers diversification and a juicy yield. JNK is passively managed, helping the fund to keep expenses at .40%, lower than the category average of .47%. The top 10 holdings include some familiar names like Citigroup, AIG, Harrah's and Clear Channel Communications. As of this writing, JNK is yielding 10.8%. The fat yield comes with some risk, mainly in the form of sharp price swings not normally associated with bonds.
PowerShares Emerging Markets Sovereign Debt Portfolio (PCY)
Globetrotting PCY tracks the DB Emerging Market USD Liquid Balanced Index, which includes bonds issued by 22 countries. The Philippines weighs in as the fund's largest holding, while Mexico, Brazil, Columbia, and El Salvador round out the top 5. While Emerging Market countries were formerly considered most likely to default, heavily indebted developed economies such as Portugal, Ireland, Italy, Greece, and Spain are changing conventional thinking. PCY charges .50%, 5 basis points cheaper than the category average. PCY currently yields 6.11%
Vanguard Total Bond Market (BND)
It's definitely not sexy, but it's reliable and it's dirt cheap. BND is like the tortuous, slowly and steadily paying a decent yield while staying away from the swashbuckling and volatile moves of its Junk or Emerging Market brethren. BND is passively managed and tracks the Barclays Capital U.S. Aggregate Float Adjusted index. BND charges a miserly .12% and yields a better-than-the-bank 3.62%. BND is diversified, with the top 10 holdings only accounting for 10.83% of assets.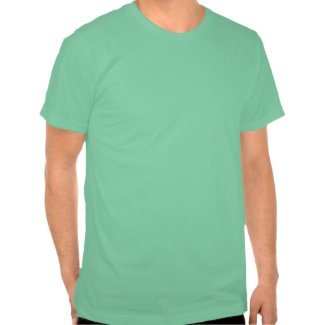 Rather Be Investing Tee Shirt T-shirt
by
goldnsun
Make your
t shirt custom
from zazzle.com.